Welcome to The Best Physiotherapy Clinic in Mumbai
Physiocure Clinic was founded in 2013 by Dr.Amit Shriwas with the vision of providing high-quality physiotherapy and rehabilitation services with a holistic approach towards health and fitness. We are specialized in treating cases like Back pain, Neck pain, Joints Pain, Sports Injuries, and other Orthopaedic Physiotherapy Conditions. we are the Best Physiotherapy Clinic in Mumbai
With more than 14 Years of expertise in physical therapy and rehabilitation, we provide thorough health assessment and examination, then work with set of goals and develop an effective treatment plan taking into account the lifestyle, general health, leisure activities, and expectations.
If you are in any part of India then consult us through Live Video Consultation via whats app, zoom or google meet through mobile or laptop
You can consult us at our clinics located at Lokhandwala Township & Thakur Village  Kandivali East Mumbai -101
Home Visit sessions done for old age patients, post surgeries cases and for people who can not travel to the clinic. We are currently doing visits in south Mumbai area. Call us for more detail.
How We Are The Best Physiotherapist In Mumbai?
We implement a highly specialised clinical method of diagnosis. Our technique allows us to determine the problem areas of tissues and mechanical, neurological, and structural components of the body. This analysis goes beyond MRIs and X-Rays and helps isolate the exact cause of the pain. Our doctors can thus reach an accurate diagnosis and start precise treatment. Our conservative medical approach is therefore established as the most preferred way to treat mechanical spine and joint conditions.
Call Us We Are Best Physiotherapists In Mumbai
Meet The Best Physiotherapist In Mumbai
We are one of the leading Physiotherapy clinic in Mumbai and we have 14+ years of professional expertise in physical therapy and sports injury management. We have had remarkable success in a variety of areas, including cardiac rehabilitation, addressing Sacroiliac joint dysfunctions, and spinal mobilization procedures. We come with a vision and a mission of providing specialized therapy to those suffering from physical problems and various physiological illnesses such as Arthritis, Slip Disc, Muscular Pain, Neck Pain, Paralysis, Back Pain, Joint Pain, Frozen Shoulder, Shoulder Injury, or sport-related injuries. We believe in treating patients holistically, and our practice combines injury management treatments and rehabilitation that provide a longer-lasting recovery. we are the best Physiotherapists In Mumbai and we specialize in treating muscular imbalance, tight shoulders, stiff necks, stiff lower backs, pain, and discomfort caused due to sports injury or any other underlying orthopedic conditions. we create treatment regimens that are particularly tailored to the patient's needs and only provide them after a thorough diagnosis. Our method of working with patients, such as the constant drive to be nothing less than outstanding and placing our patient's needs and health above everything else, makes us the best physiotherapist in Mumbai and helps Physiocure shine as one of the top facilities.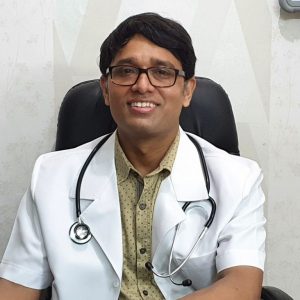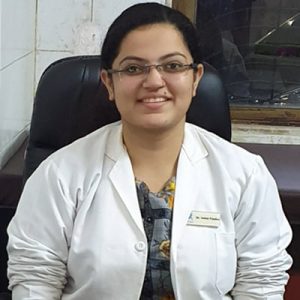 Are you suffering from pain and discomfort?
Call Us We Are Best Physiotherapists In Mumbai
Popular FAQ About Physiotherapy
We have answers to common questions people ask
We offer a reliable and practical approach that puts the patient's needs first which guides us in meeting those needs.
Dhiraj Agrawal
"I was referred to Dr Amit for my back pain and my rating says all. He is the best Physiotherapists In Mumbai. The explanation on problem I am having was explained well. I recommend him for any issues. Thanks for great help and I will follow all your advice for better tomorrow."

Geeta Joshi
Really awesome Dr. I Was suffering from severe frozen shoulder pain. Was not able to sleep for whole night. Then I went to Dr Amit for physiotherapy. Truly appreciate miracle on his hand got 70% relief with in 7 Session only. He is the most experienced doctor in the city. Strongly recommend to those who have problem related physio. Thank you Dr Amit
Yogini Suvarna
A big thank you to Dr Amit Shriwas and Dr Madhura Kadam for rehabilitation provided to my fractured thumb. It has gained mobility, has reduced pain and is strengthened for regular use.